Heads up! This blog post hasn't been updated in over 2 years. CodePen is an ever changing place, so if this post references features, you're probably better off checking the docs. Get in touch with support if you have further questions.
We just added something new to save you some time: design assets built right into CodePen!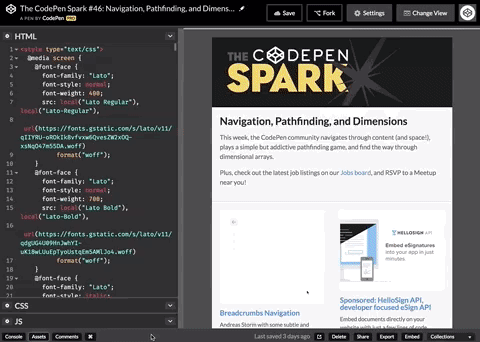 Click the "Assets" button in the footer of the Pen editor and you'll find:
PRO members, your hosted assets are there, too 🎨
Here's a quick video that shows off some of the things you can do with these new tools.
Try them out and let us know what you think!