We just added something new to save you some time: design assets built right into CodePen!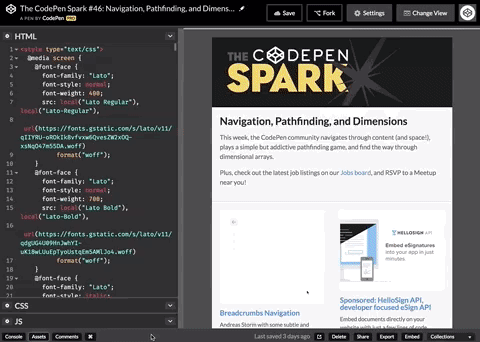 Click the "Assets" button in the footer of the Pen editor and you'll find:
PRO members, your hosted assets are there, too 🎨
Here's a quick video that shows off some of the things you can do with these new tools.
Try them out and let us know what you think!