Heads up! This blog post hasn't been updated in over 2 years. CodePen is an ever changing place, so if this post references features, you're probably better off checking the docs. Get in touch with support if you have further questions.
We've talked about this in passing the last few weeks, but let's just make it clear and official: we're working with Sparkbox on a redesign of CodePen itself.
We're right in the middle of the process right now, so there isn't a whole lot to see, except for the process itself, which we're documenting on a dedicated site. Hopefully that should answer the big questions. You know, like why do a redesign at all? What are the goals? Who will it help?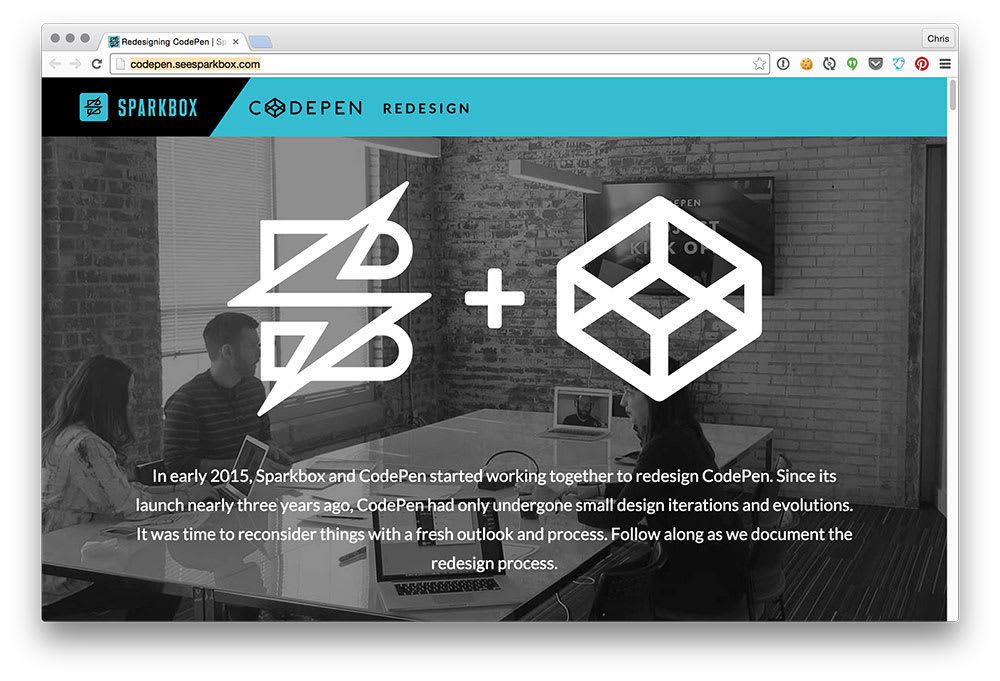 Stay tuned for more as we move forward with the process.