A new little feature for PRO Teams: All Teams can have multiple admins. When Teams are created, they have a Team Owner, which is also an admin. Admins are the role that can invite (and remove) other Team Members. Any member can be turned into an admin by an existing admin, and any admin can remove admin status from any other admin (except the Team Owner).
Here's Team CodePen. I'm the Team Owner (and thus automatically an admin).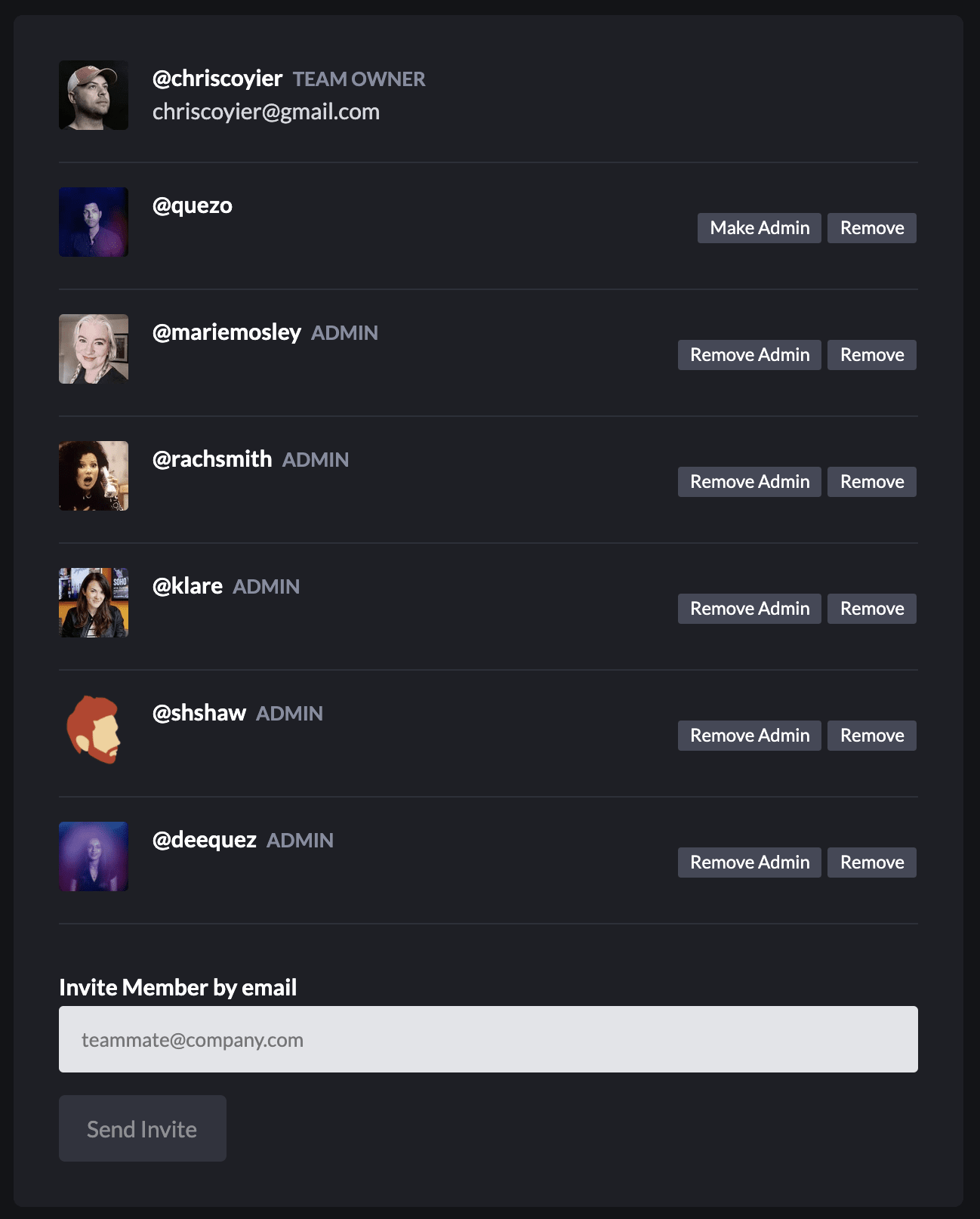 I've made every other member of the Team an admin here, except Alex (@quezo), sorry buddy lolz. Any of these admins can invite new members, remove them, and promote/demote other admins.
The Team Owner is unique in that they are always an admin and can see the billing history, as well as make update to billing information. If you need to change the Team Owner, shoot a message to support.