There are a few different ways you can get in touch with a CodePen member.
Comment on the Pen
Every Pen has a comment section. You can access it from the Details View of any Pen from the "Change View" menu in the header.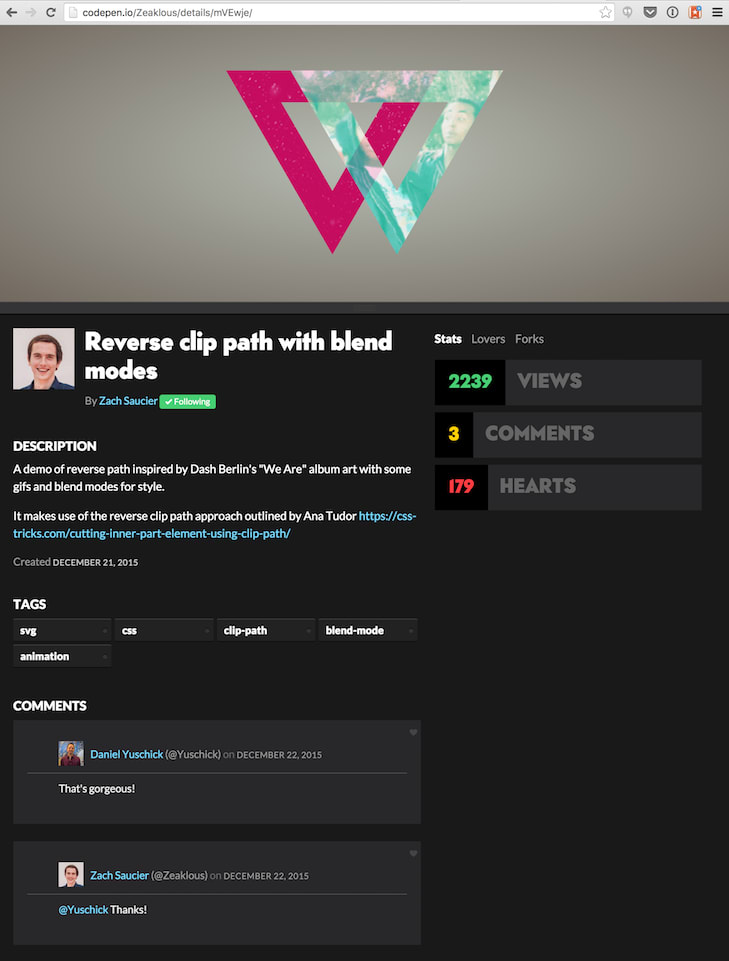 You can also open the comments by clicking the "Comments" button at the bottom of the Pen in Editor View.
Remember that your comment must follow our Code of Conduct, so be cool.
Profile Links
Many CodePen members share links to their personal websites or social media profiles on their CodePen profile page. They're usually in the upper right of the profile header, but since CodePen members can add custom CSS to their profiles, those links could be anywhere!

Was this article helpful?