Heads up! This blog post hasn't been updated in over 2 years. CodePen is an ever changing place, so if this post references features, you're probably better off checking the docs. Get in touch with support if you have further questions.
New thing!
Sit back, relax and enjoy basking in the amazing creative art that the CodePen community creates with CodePen TV.
CodePen TV is a full screen view that randomizes animated, picked Pens. You'll get a new one every 10 seconds.
It's also a (real) screensaver!
A gift from us to you.
See the Pen Download the CodePen TV Screensaver for Mac by Chris Coyier (@chriscoyier) on CodePen.
The screensaver was created by Bryan Jones
Perhaps you recognize Bryan Jones from his popular development app for Mac, CodeKit. I use and love CodeKit on many of my local development projects. Bryan and I kinda hatched this plan when we ran into each other in San Diego at a conference after party thing. You never know what's going from a good ol' techy get-together!
You can use CodePen TV on any Collection
In fact we have a link to the TV version of the Collection right on Collection pages.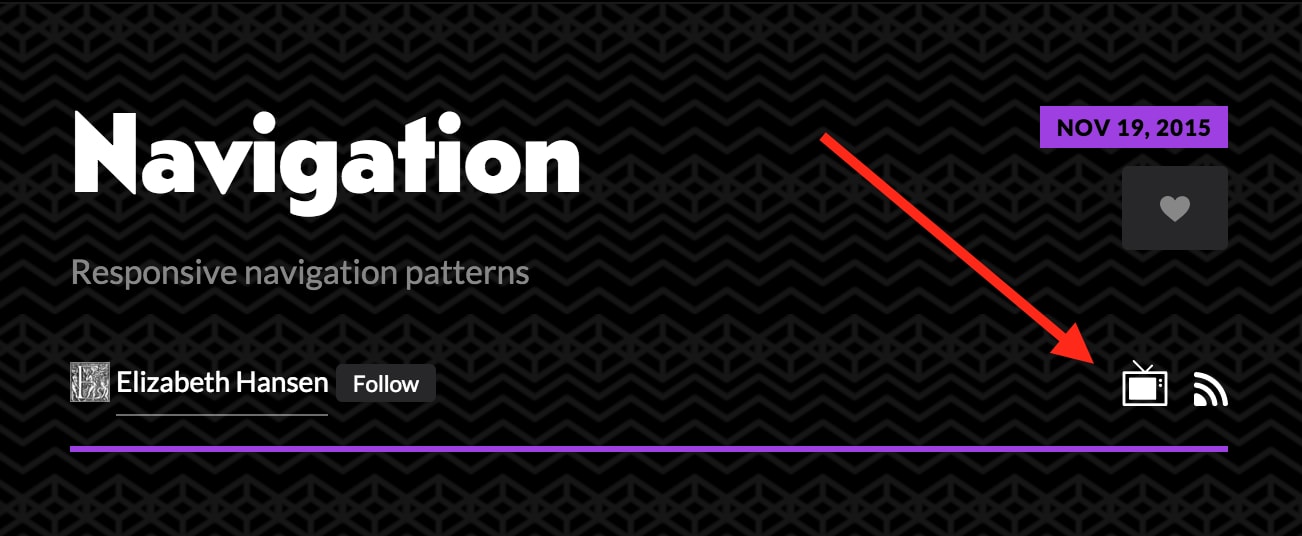 You can change the URL on the screensaver, too
Make sure the URL starts with https:// though, I think OS X requires it.
Don't have a Mac?
The screensaver is based on a web view of http://codepen.io/tv/. So, anybody could make a screensaver from that URL. Go for it!
Well done, Tim
This is another little feature mostly done by Tim Holman. He previewed it just recently at the December DC meetup:
.@twholman demoing some fun future @codepen features at #CodePenDC pic.twitter.com/JSEPpSBqxO

— Eli Fitch (@EliFitch) December 3, 2015
Well done, Tim!