Heads up! This blog post hasn't been updated in over 2 years. CodePen is an ever changing place, so if this post references features, you're probably better off checking the docs. Get in touch with support if you have further questions.
One thing I adore about CodePen is the massive variety of creation that exists. We see creativity that stretches broadly across Pens both practical and abstract, Posts, which can range from satirical to fantastic tutorials, and Collections, which are an infinitely useful source for inspiration and guidance.
While all these things have their respective homes within CodePen, it feels important to me to gather these things together each week to show off the knowledge, smarts, and creativity of the people that create on CodePen, hence, the CodePen Spark was born.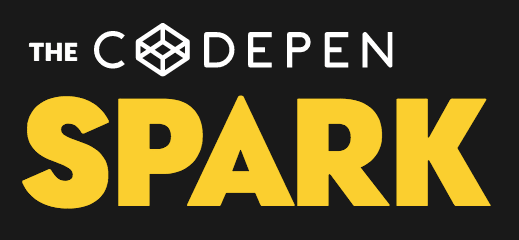 The CodePen Spark is a collection of Pens, Collections, People, and Posts from the previous week, aimed to show off the best of CodePen in short, consumable bursts (for those who don't prowl the site all day and every day). We'll also feature interesting people and things from around the web. To be fair, since we're only one issue in, we haven't even settled on an exact formula!
It will land in your email inbox if you're subscribed to our monthly emails, but can also be added to your RSS reader, via the feed.
The first edition is out now, check it out!